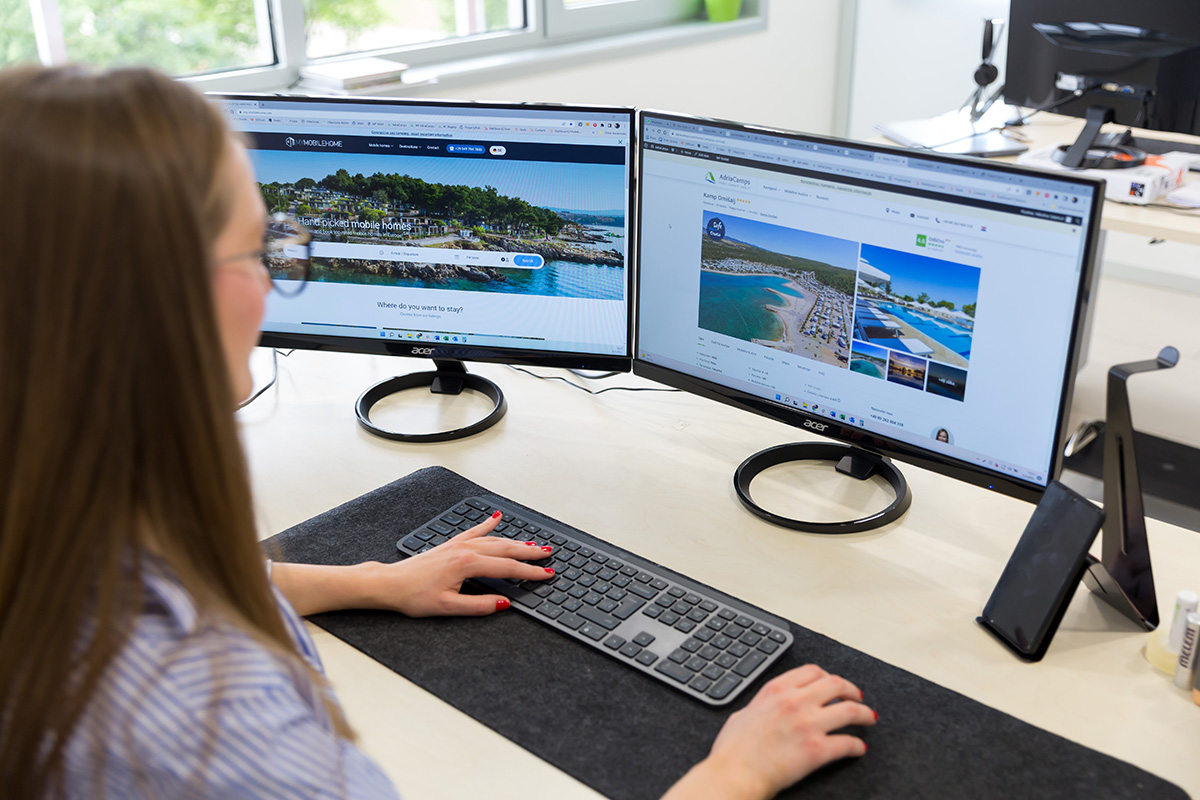 Direct sales specialists who love their job are the foundation of individualized approach to customers and their satisfaction with service provided.
In order to provide a more efficient customer experience, we have an open position in direct sales department – junior driect sales specialist.
Work location: Novigrad, Istra
Responsibilities and duties of a Junior direct sales specialist
Directly communicates with customers by phone (inbound and outbound calls), email and chat in german, english and italian language
Communicates with partners in order to provide excellent consistent customer service
Calculates accommodation and other service costs
Books accommodation through booking system and handles booking-related tasks
Creates personalized offers
Offers excellent customer service and support
Contributes and strives to meet or exceed team targets and reservation centre performance by accomplishing given tasks
Takes responsibility for the reservation process functioning: receiving inquiries, making offers, confirming, changing and canceling reservations
Collects and processes payments
Required qualifications and competencies
Obligatory working experience in a similar role – tourism-related jobs in sales, marketing and on the reception
Mandatory knowledge of at least 2 foreign languages in spoken and written communication (german language preferred)
Minimum education - graduated secondary education in economics and / or tourism
High level of IT knowledge and skills (Word, Excel, Outlook, Internet)
Willingness to work shifts (morning and afternoon) and weekends in peak months
Desirable qualifications and competencies
Knowledge of PHOBS reservation system
Excellent communication and sales skills
High level of business communication and literacy
Preciseness, well organized, responsibleness, flexibleness
Independent and conscientious in performance
Conditions
Fixed-term employment (1 year) with the possibility of permanent employment
Entry-level net salary 800 € to 900 €
Paid travel costs
Rewards and bonuses for achieving or exceeding team targets
Business laptop and phone
Educational, training and promotion opportunities
Paid meal
How to apply?
Send us your CV and a few words about yourself via the form below. Good luck!
Fill the form below and apply for the job!